Which Murray Game do you Like?
Check Out this weekends Wheel of Fortune from 1986
Cookie's Counting Carnival is a video game where kids join Cookie Monster and Big Bird at a fun-filled carnival through gameplay steeped in math skills that include number identification, counting, shapes and pattern recognition. Kids journey through the game in the many areas of the carnival such as The Grandstand, Midway, Petting Zoo, Food Court and the Arcade.
Read More...
Featured Image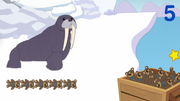 This image has been randomly selected from our site. Each time you visit our site, you will see a new image here. For more information about it, click directly on the image. The resulting page will detail when it was uploaded, by whom, and often overview which articles use that particular image.
Question of the Month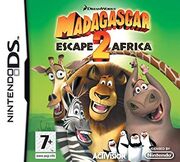 What DS Game that has 50 monkeys to collect, 3 types of mini-games, and 8 New Moves.
Click here to find out!